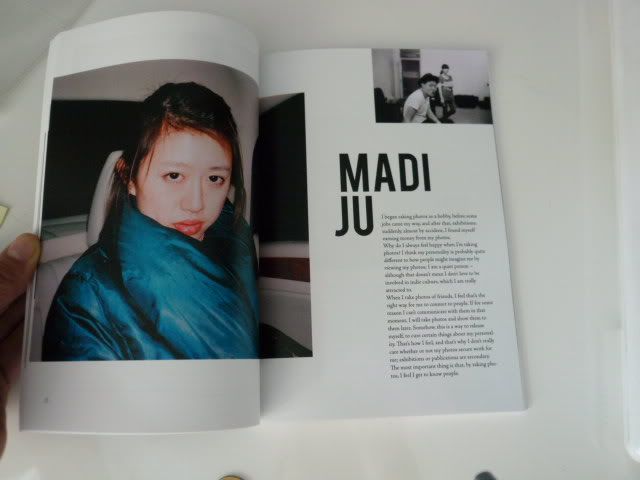 we received yesterday the catalog we have published with
moser verlag
for the exhibition opening tonite, is just a
limited edition of 100 copies
124 pages with the
finest visual diaries photography+texts from
really amazing female photographers from all over the world:
skye parrot, harley weir, madi ju, sara gomes, nuria rius, manuela de laborde, agnes thor, helen korpak, olga perevalova, sophie van der perre and myself
. so hurry up and dont miss it!
you can just buy it online
here
.
the exhibition display looks fantastic, clean, pure. we are very happy! is been crazy but im really excited about tonite in münchen. ;) come over if youre around! more pics coming of the opening at the gallery stephanie bender! sorry the shitty pics, if you click on them you can see them better, i promise all will look better as soon as i have a minute. come tonite if you wanna check all these pics and many more face to face, you will love it! ;)
cost: 19 euros+shipping hurrryyyy uppp!!!!;)