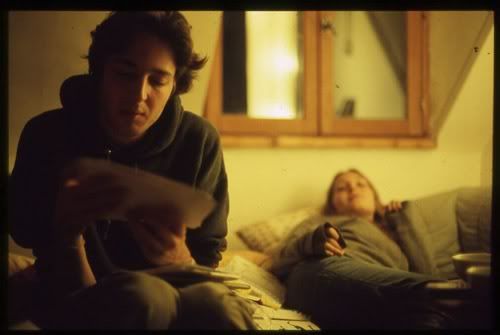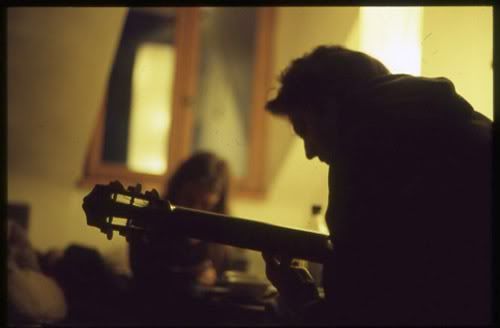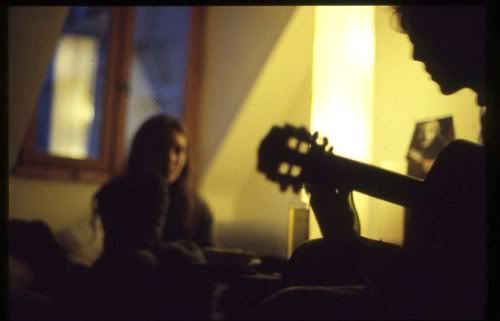 we were in paris, it was december, my birthday. we spent such an amazing time with josephine and her brother alexandre, with lots of cinema and music at their home full of beautiful african masks and fabulous piano at the entrance hall. one of those nites, once we were back to the apartment where jonas was living close to the bourse after a long walk around Tuileries and Place Vendome and some quick stop for coffee to avoid the cold december in paris, josephine was lying quietly in the sofa and jonas took a guitar that was lying around to play one of his songs and started to sing. it was a beautiful private concert for just two girls who really enjoyed it.
a few years later i find myself in münchen listening at home over and over this track called "fool" from
jo ke
, the musical project of jonas . The song will be out on
white
label, a nice record label from berlin this month. this song had to be shown with these images, it couldnt be any other way. would also love to meet again josephine and jonas, together and have a nice remix of those beautiful abends in paris. maybe this time paris will be switch for berlin or new york. is all the same, is only the context what changes.
enjoy fool, is marvellous.
FOOL - PROMO by N-U