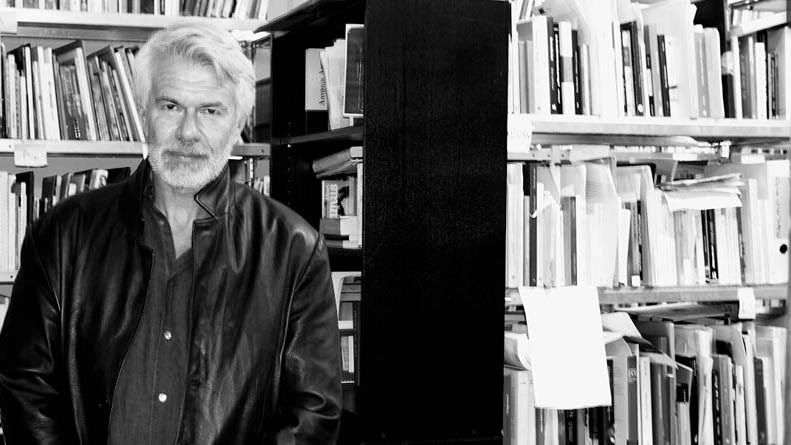 hi there, last week i met chris, this marvelous person who used to be my boss at haus der kunst and that now is the new director of the
tate modern
in london. we have worked together in this space, his private archive, an amazing space filled up with shelves and shelves and corridors filled up with books: a whole life dedicated to art and books and magazines and essays and theorie and magazines and slides and videos and publications and everything related to a tremendous intellectual search. i've learnt more here, through all these books and talks with him, than in any other context related to art history i could ever imagine. right before he left to london we got together to talk, as we used to do with a cup of coffee and sometimes sushi.
on this last talk, before his archive moves with him to the tate, i asked him to show me a ranking on his top books of his archive and to define the why of the selected books. im just on the rough edition and i still have to write it totally and give it a shape, but as always, i came back home with my head filled up of with a sort of firework/ping-pong-thinking-data to give a shape to, and a bit of time to reflect and connect all the dots. chris has the most amazing memory ever.
data, data, books, and data. cool. i feel taking with him as if i was doing, as a kid, one of this games you´ve got in some drawing books where once you unite the dots through numbers, you get a figure.
derrida, matteo ricci, walther benjamin, google, the economist, alberto manguel, harold szeeman, deleuze, groys, witte de whit cahiers, herman dahled, hans ulrich obrist, thomas hirschorn, etc
what about the future?
well, some of the things that he will be looking for during his new era at tate will be based on getting for the tate a specific space to focus on the analysis, -forget the white cold cube concept-. is so passé, so totally 90´s.
we need to think and analyze all these changes we are now living and museums shall be a place to speak up loud, debate and confront ideas. Analysis-thinking-active space of debate.
it sort of sounded like, -from an intellectual perspective-, as if his main ambition was something sort of like creating a new agora over one of the sides of the thamesis river in london. how cool is that? --- having him on board also means having the best contemporary art exhibitions of the world. plus his amazing networkconnection, which is indeed, part of the package that comes with chris dercon to london.Im just delighted with the choice of mr. nick serota and his uk crew.
chris is amazing and is somebody who will be truly missed in münchen,
Alles Gute nach London lieber Chris,
bis bald,
besos.
f.