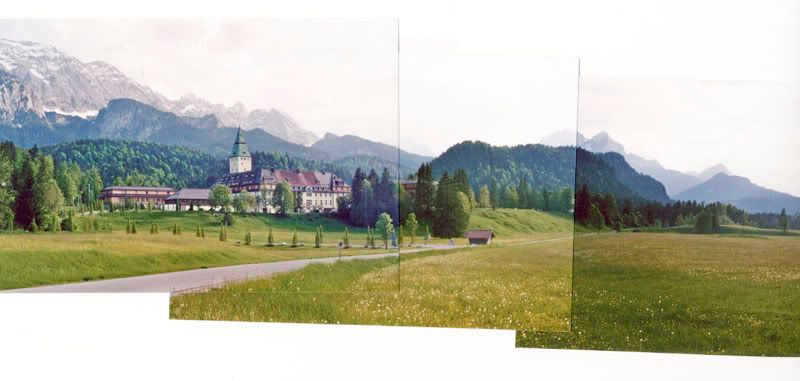 Schloss Elmau is a luxury hotel at the foot of the Wetterstein mountains, in a nature reserve near the village of Klais lying between Garmisch and Mittenwald in Bavaria.
Schloss Elmau was built in 1916 by Johannes Müller with the assistance of Elsa Gräfin Waldersee and the architect Carlo Sattler. It was originally intended to be an artistic community where 'Helpers' (not employees) cared for visiting guests and artists. The 'Helper' scheme enabled thousands of young people from around the world to gain independence and work experience in a fabulous natural environment, while being inspired by interaction with world-famous artists of all genres. Gradually, however, it seems that this side of the Schloss has declined and its working practices are now not far removed from any other 'exclusive' hotel.
In the early hours of 7 August 2005 a fire broke out in the Schloss, caused by a faulty electric blanket belonging to the former manager, Ducci Mesirca. The fire destroyed almost the entire top floor of the main building, fortunately with no serious casualties. The hotel has now been rebuilt.