I´ve got these beautiful tshirts as a present from Polly and Frederick Bäumler, the owners of
des artistes
, such a beautiful idea that mixes art and nice fashion. What they do at des artistes is to give artists whose work they admire- like Ai Weiwei, Kera Till, Franco Mondini-Ruiz and Olga Bäumler among others- the chance to create an exclusive art piece to use it as a motive for limited edition t-shirts. In their own words: "Des artistes is an eco-conscious label introducing works from emerging and notable contemporary artists. Every limited edition tee is a canvas for inspiration and an exhibition of the human spirit". Which i think is lovely. And so are their tees.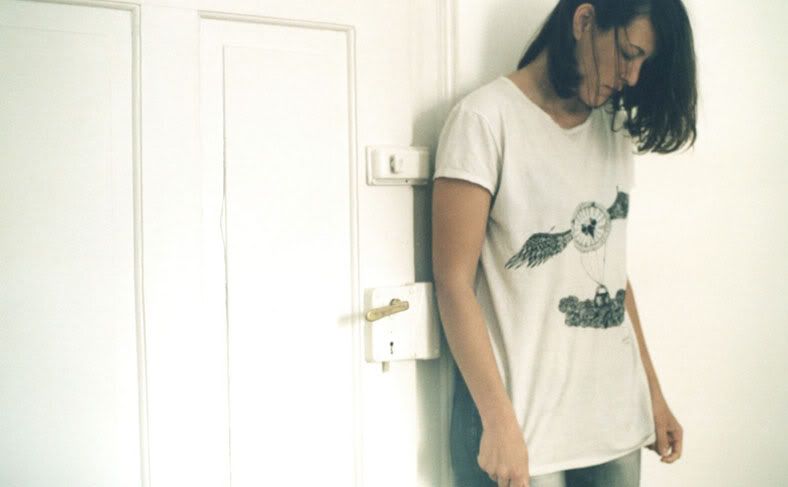 this one is from
Duane Hosein
, who is described by des artistes as a New York based artist, illustrator and insomniac. The majority of his childhood was spent hiding behind the pages of a book and drawing at the dining room table. The one below is from Helga Bäumler, an excelent artist who pursuited her career as a fashion illustrator and designer in the sixties.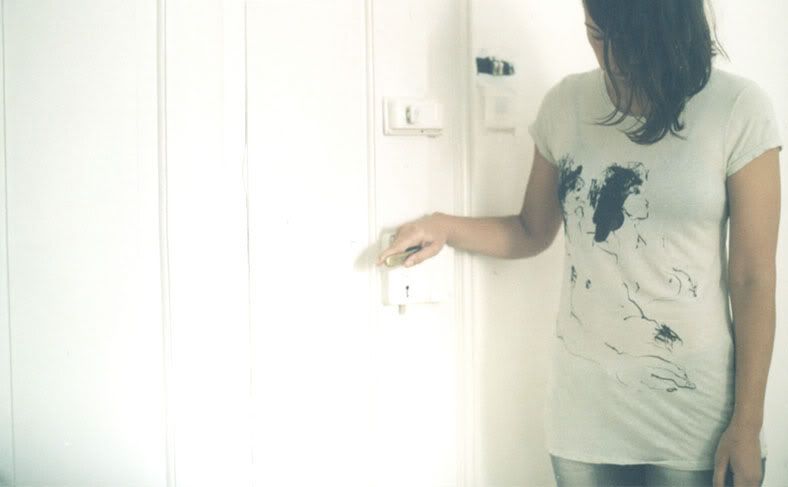 I really love them because they are made with organic cotton mixed with bamboo that feels great on the skin: soft and nice even the first time you wear them. yep!
vielen lieben Dank
des artistes
,
vielen lieben Dank, Polly und Frederick! ; )