some people like to listen to music when they dont feel well, or read a book, or draw, or write, some others like to go for a walk or other options that may work as efficiently. I like to read this book over and over. this book came to my hands almost three years ago and is just magic. it transports you somewhere else, to the 80´s, to a very special artist who was joseph beuys, and it features the work he did for the diferent Documentas of Kassel where he developed several actions that were taken in the art context but where more political and ideological more than anything else.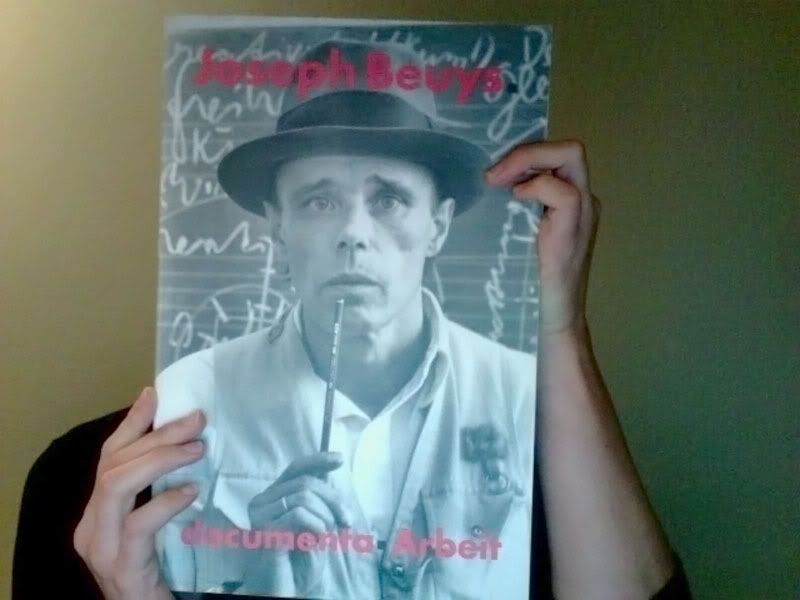 The first time i remember having a mention to Beuys was when i was 17 and I was living in the north of Germany. The family i was living with took me to a fantastic museum in Dusseldorf where in one of the rooms, i found a bounch of pieces made of solidified wax, feld- fieltro, and blankets. Kennst du Beuys florencia? they asked me when we were walking around the pieces and they told me a story about the artist which sounded like a fairy tale, where during the war, he had had a plane accident where his plane crashed and he was found in the snow by nomads which took his body and covered it with wax and blankets until they brought him back to life. i thought that was a movie or something, but germans dont usually lie, so i believed it. then i started to find a bit more about him. I still dont think the story was true, but, i really liked the idea of how a visual idea could inspirate such a body of work.
many years later this book came into my head and hands and had information about all the actions that he had prepared for the documenta of kassel in detail. and it felt like taking dosis of something so powerful that calmed me down because it enhaced a beauty that i couldnt really explain but that did me a lot of good. The
Documenta
is a big art event of Germany, it takes over the city of kassel and beuys in the documenta of 1982 decided that his action was going to plant 7000 oak trees around the city of Kassel. and he invited the citizens to enjoy him in the act, to help out, found private finance to help out to cover the cost of the action and as a good politic and artist developed a campaign with advertising around the city with the action.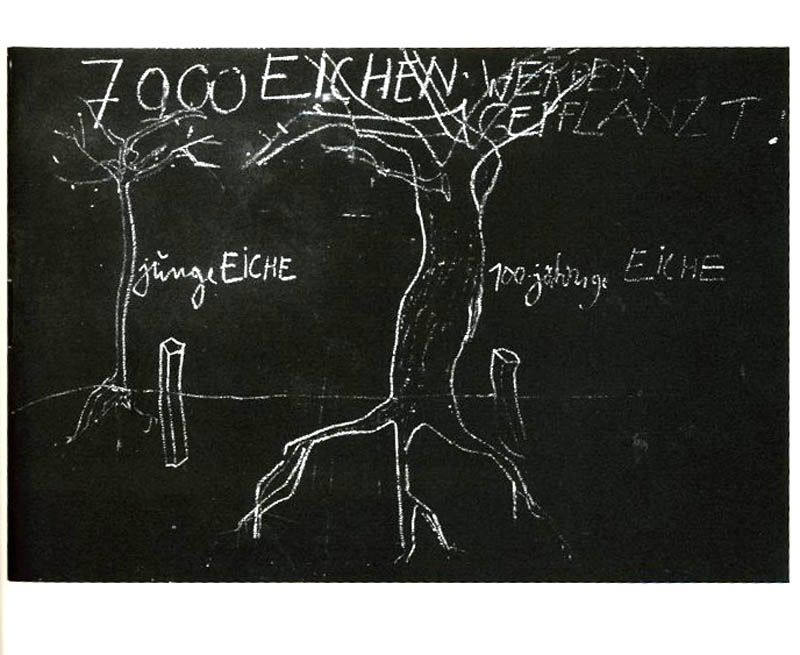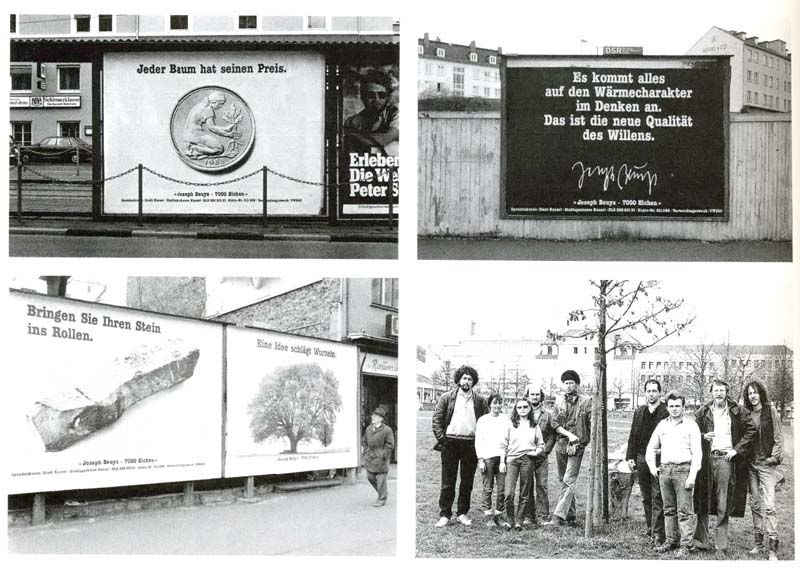 if you participated in the action planting an oak tree, you would also get a tree certificate for being part of the action by the free international university, an institution also created by beuys- who was also an professor- during the previous documentas where debates had been taken place about so many diferent topics. Like an open university or a debate space which was called Die Internationale Hochschule für Kreativität und Interdisziplinäre Forschung.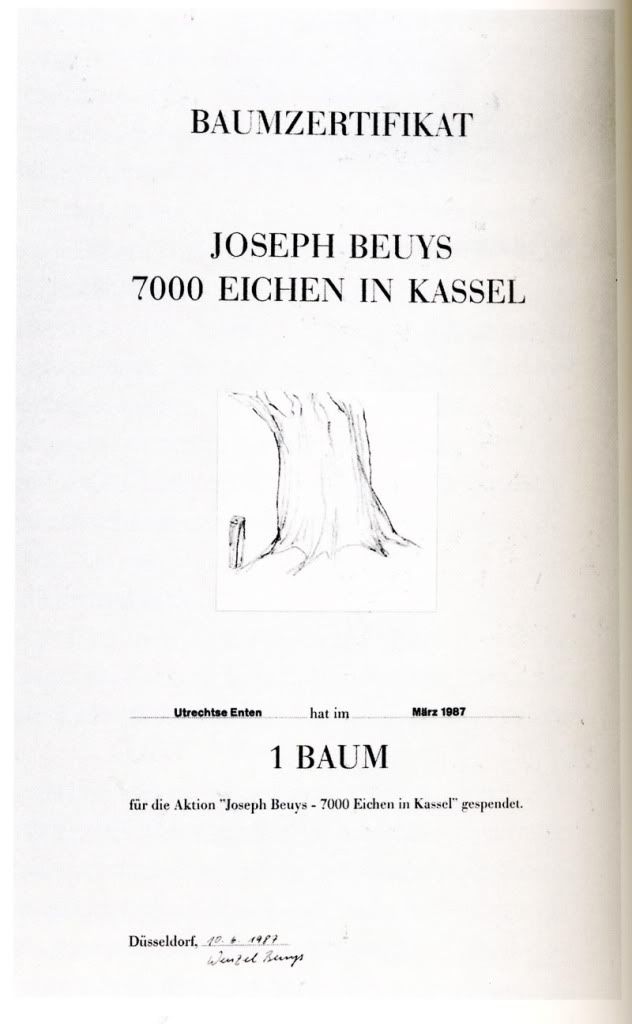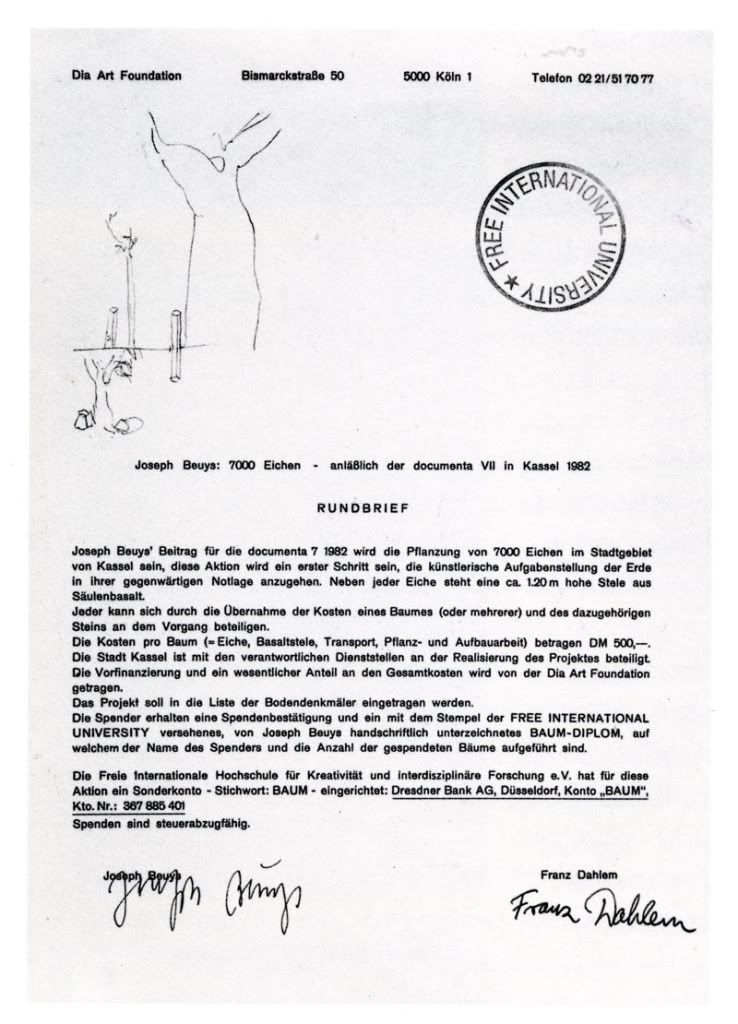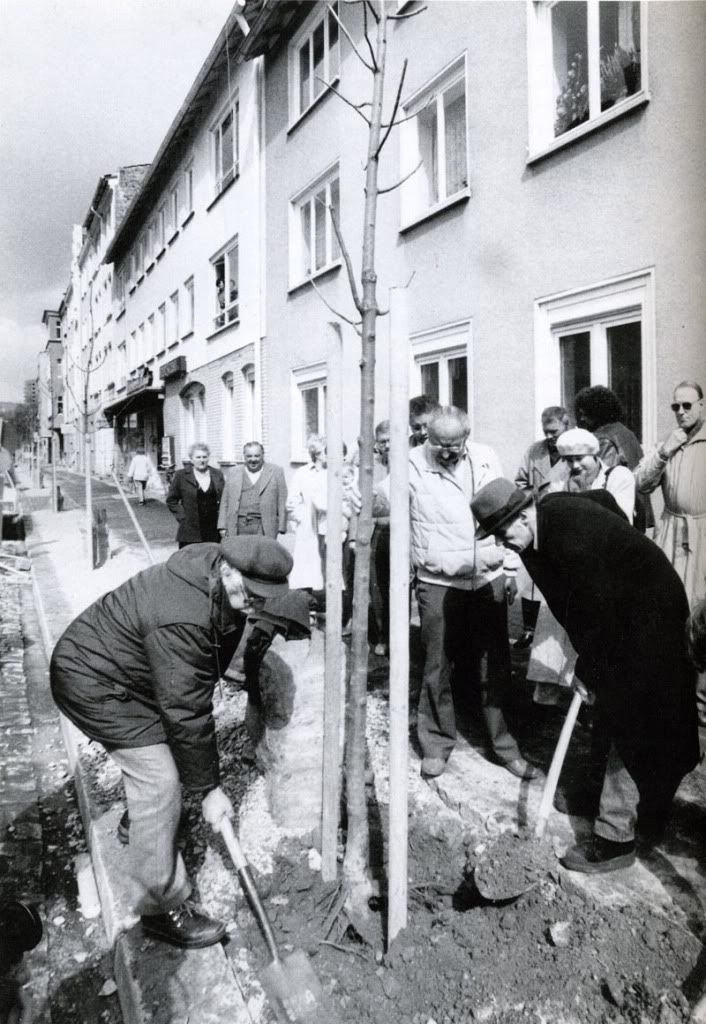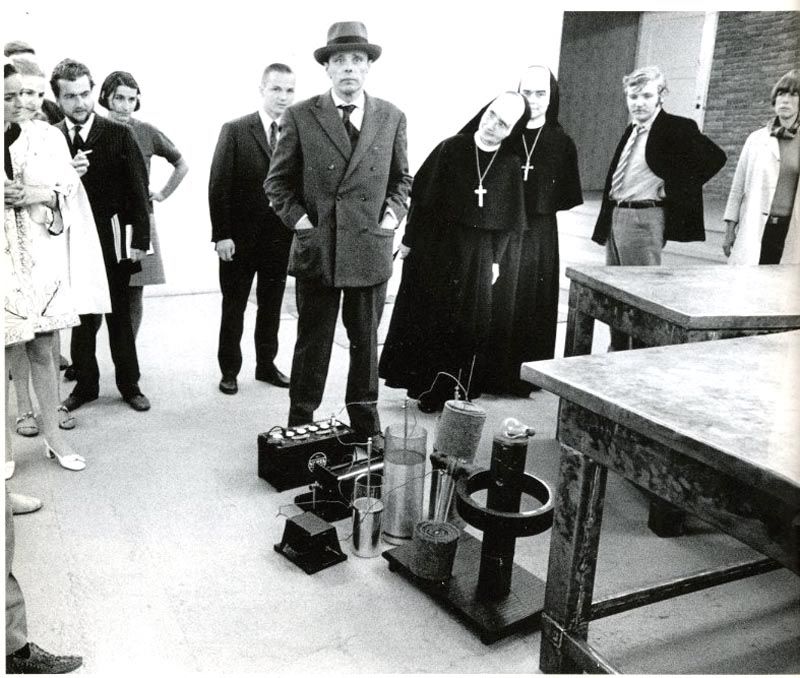 im very happy because next week is an opening at the thomas modern gallery of münchen with his work and there will probably be many pieces i havent seen yet in person. next thursday, in münchen.
the book about his documenta arbeit is still marvellous. it has a power that doesnt expire. he was great. the more you dig into his work, the more you realize its pureness. it does a lot of good. it pregnates your kopf and herz and geist.