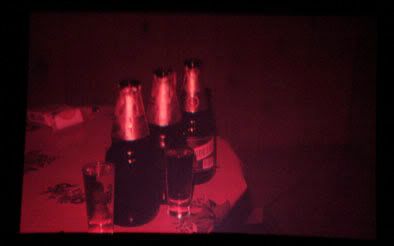 a nice track from
the notwist
, the band of the Acher brothers . A local band from my new city, whose work ive admired for years. Is nice to be able to see them in shows with their new projects playing for less than 60 people. Is such a privilege. Some other musical goodies of my new town: the sessions of the kids of "
not so berlin
", amazing to dance for hours- i love them!- and the boys behind the HYPIE HYPIE parties at the
Rote Sonne
, cool dancehall played by
SCHLACHTHOFBRONX
. Finally i have some more time to go out and dance dance dance. Because the year has gone flying but now i feel i want to enjoy munchen with all this amazing music scene. But for heute nacht, first a theater play by Jan Fabre "Orgy of tolerance" and afterwards some friends will be playing music at the Favorit Bar, Onibaba Nacht. So back im Munchen, and ready to get in a dancy mood, to beat the winter cold... i love it. Prosssssst!