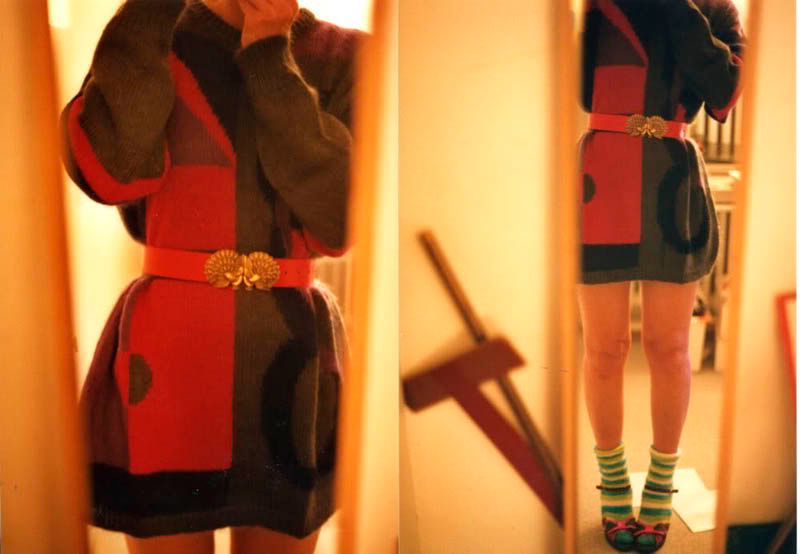 i hate brands, but i love trödel markts, these german shops where you can find everything and nothing at the same time. before i was in madrid for the weekend i got this amazing pulli and belt, for 1 euro each. i mean. and this super perfect-camel-hair-vicuna-cashmere-merino-wool coat that will show you some other day for something also ridiculous. the dress of the party to spin some records at the cibeles fashion week
last friday also came from this sort of salvation army of the south of florida. i really cant find things like this in any fucking designer. ....i guess the old german ladies are cleaning their daughters wardrobes from the 80´s and im there to pick it all up and recycle and take it to nice parties. greeeeeeaaaatttt. i love it.
so german trödel markt, the more ghetto the hood is, the better. who cares about fashion or boutiques as long as a great trödel markt is on the corner, please?